HBCU Awareness Foundation organizes college tours annually in the Spring and the Fall. College Tours are open to 9th-12th graders and parents are invited to attend. All trips leave from Memphis.
The foundation has completed 35 HBCU college tours, which has allowed approximately 1,850 students to visit and experience an HBCU campus.
Fall 2023 College Tours are presented by SchoolSeed, Pepsi Stronger Together, and the Memphis Grizzlies.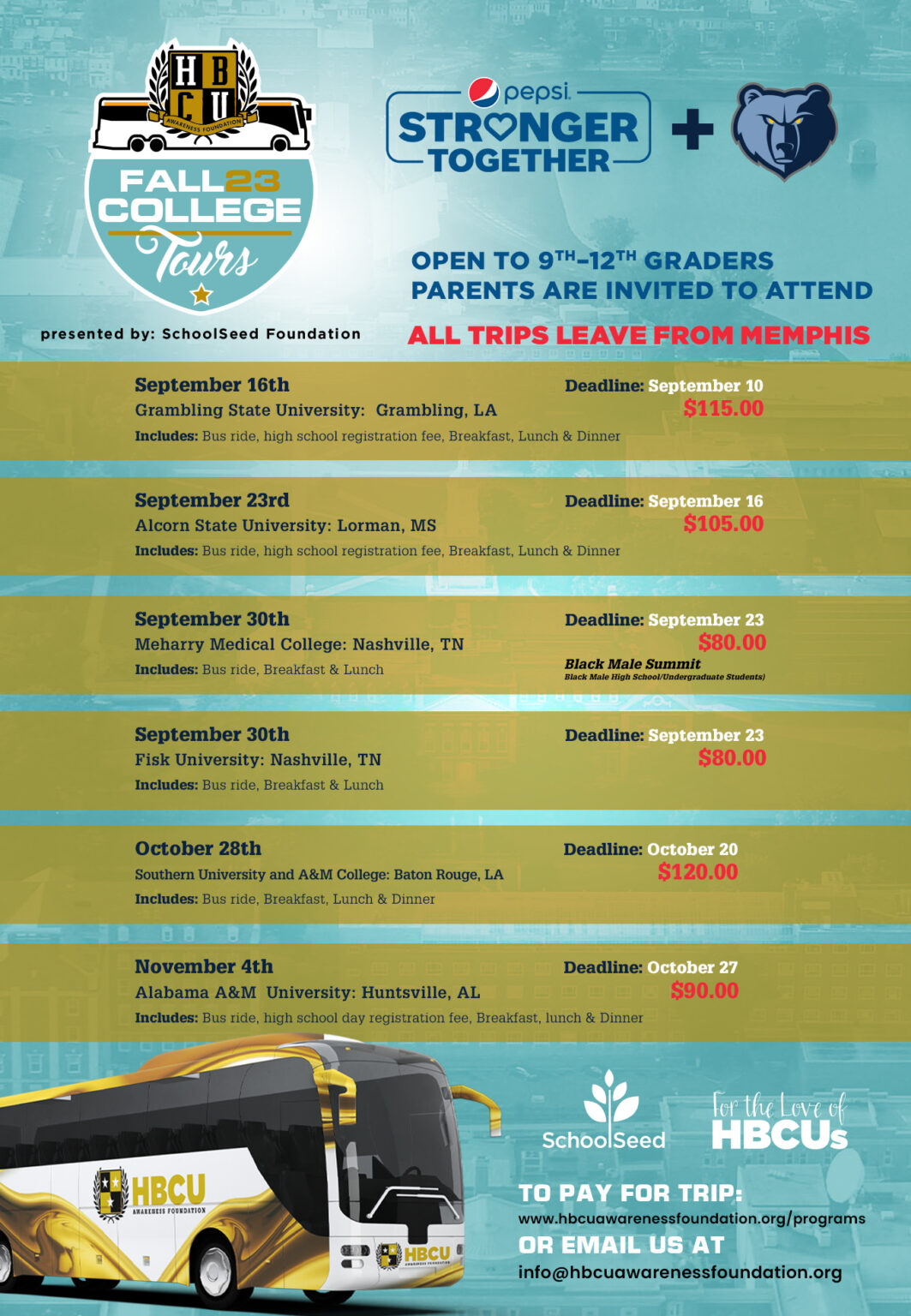 HBCU Awareness Foundation organizes college fairs annually in the Spring, Summer and the Fall. The college fairs are open to students in grades 9-12 in the greater Memphis area.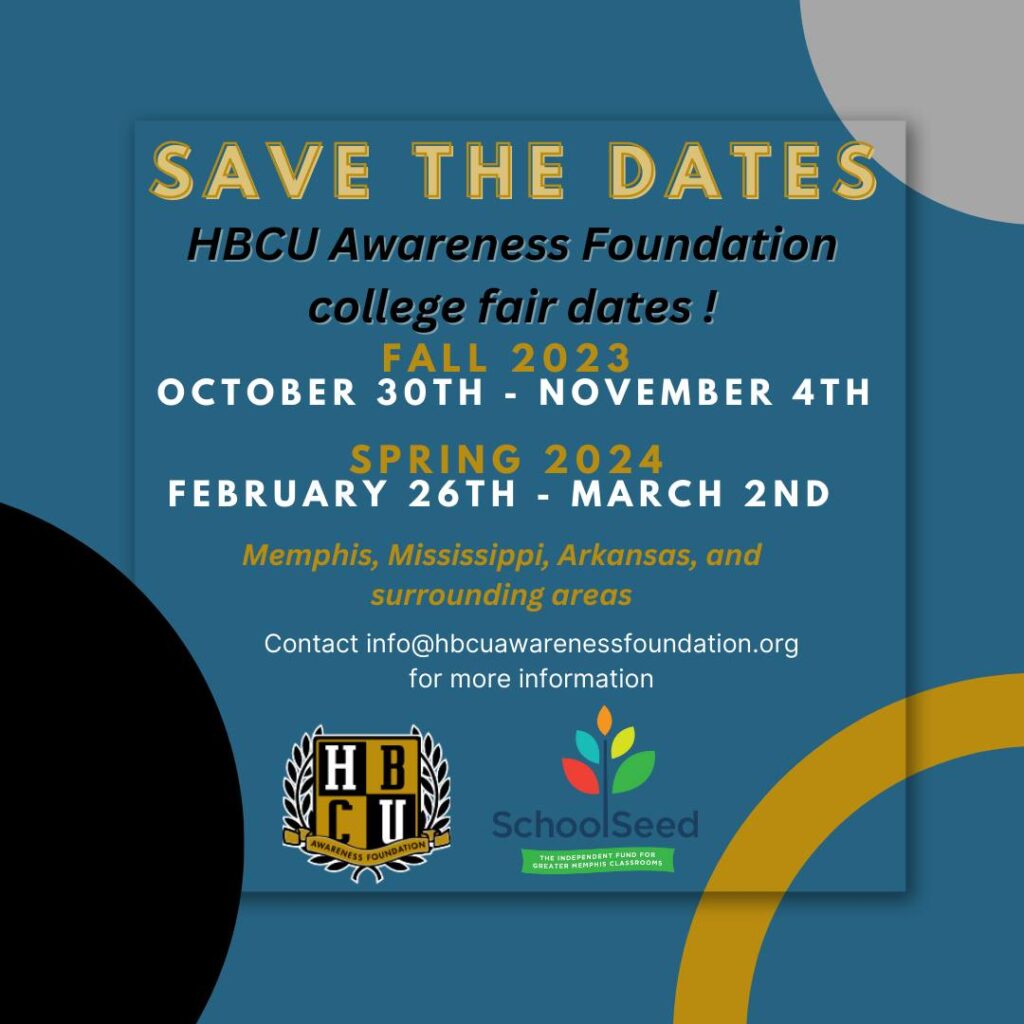 In May, students that participated in the the Spring and Fall college fair are invited to Signing Day, where they announce which HBCU the will be attending in the fall.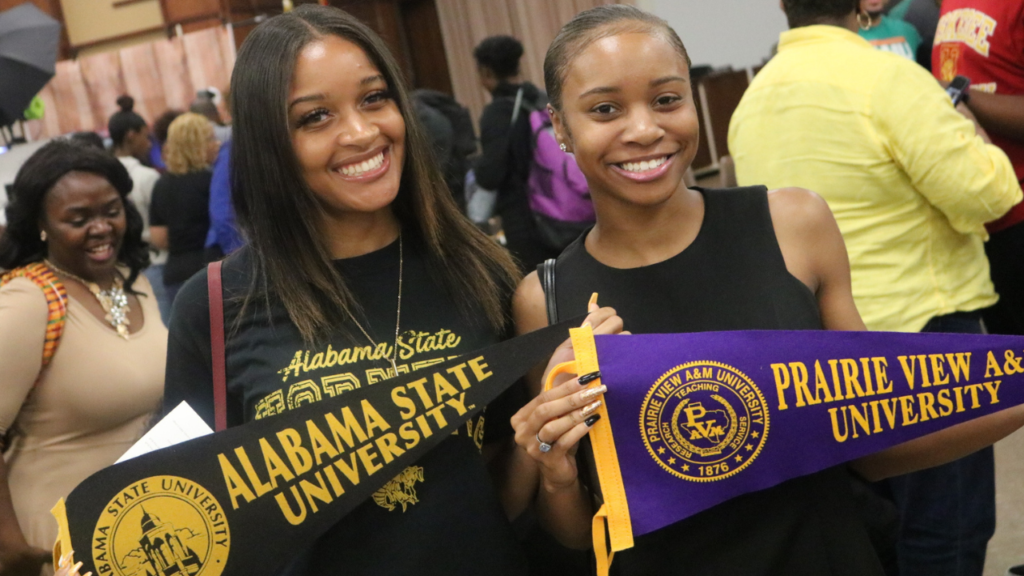 The Meet & Greet is an event where students and parents have an opportunity to meet with a selected HBCU. Representatives from various departments are available to share information about their school and answer questions.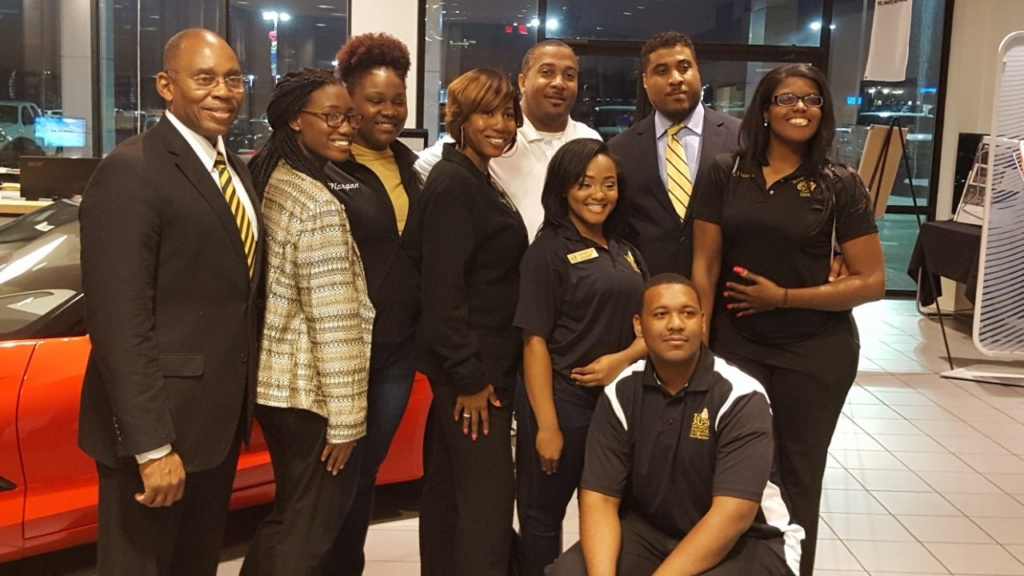 Educating the Parent Night is held during the Spring and Fall Fair. This is an opportunity for parents to hear from recruiters on various topics.